From motivational speaking to fitnes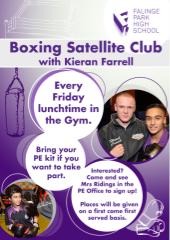 s exercise to boxing lessons!!
Kieran provides an entertaining, fun and enjoyable experience for primary and secondary school kids alike!
Schools previously worked with include:
St Pauls RC High School, Wythenshaw
Southern Cross Special Behavioural School, Chorlton
Siddall Moor Sports College, Heywood
Currently working with:
St Cuthberts RC High School, Rochdale
Holy Family RC High School, Heywood
Falinge Park High School, Rochdale
Castlefield Campus Special Behavioural School, Hulme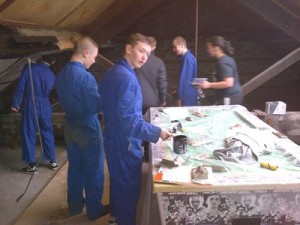 Typically, Kieran gets children to partner up with each other going through all different boxing combinations on training pads with their partner and all sorts of boxing based fitness work for P.E lessons and behavioural students.
The Castlefield Campus in Hulme provides day provision for the Manchester Federation of EBSD Schools. EBSD schools provide care and education for kids that experience social, behavioural and emotional difficulties.
Here are some Castlefield students doing voluntary work to convert my loft into a youth club.